A SENSE OF FREEDOM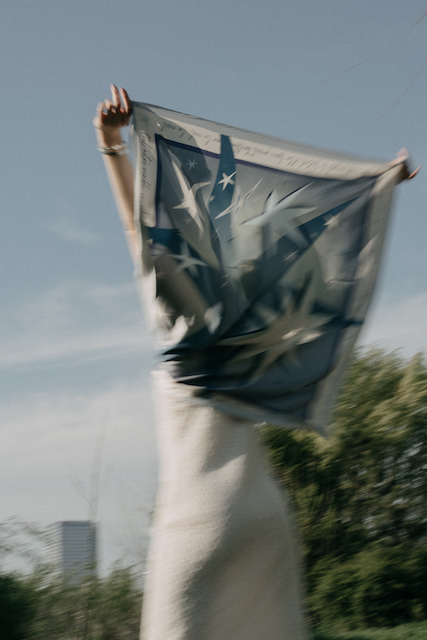 A SENSE OF FREEDOM este colectia capsula de esarfe realizata de echipa Bon Bijou, de la faza de sketch si pana la ultimele detalii, in procesul de creatie consacrat: "Step I: envision / Step II: explore / Step III: do the work /Step IV: refine/ Step V: express / Step VI: create.
A SENSE OF FREEDOM inseamna trei modele de esarfe care reprezinta trei simboluri celeste nelipsite din ciclul vietii pe pamant:  Soarele – LE SOLEIL – simbolul vietii, al fortei si al energiei / Luna – LA LUNE – simbolul feminitatii, al ritmului vietii si al eternitatii / Steaua – L'ÉTOILE – simbolul frumusetii, al bunatatii si al energiei pozitive.
Pentru echipa Bon Bijou, aceste simboluri sunt traduse astfel prin imprimeul esarfelor: LE SOLEIL ça te va bien. LA LUNE c'est juste une phase. L'ÉTOILE
tout astre visible, excepté le Soleil et la Lune.
Esarfele sunt din matase, de dimensiunea ART SILK de 90 X 90 cm, costa 420 de Lei si le gasiti pe site-ul brandului, https://www.bon-bijou.com/collections/a-sense-of-freedom.html si in showroom-ul din Strada Tokio nr.8.
Freedom is not a privilege. Freedom must be a right for everybody.
Art direction: Bon Bijou Team. Foto: Raluca Dutescu. Video: Adrian Moisa.